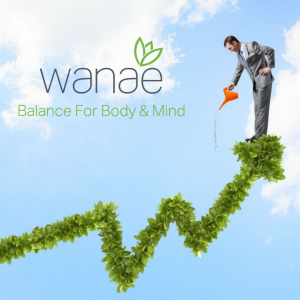 The pandemic caused by the spread of the novel coronavirus, or COVID-19, has had a major effect on the global economy. All over the world, industries of all sorts are seeing a huge downtick, even those that are typically a mainstay of societies like restaurants and retail. For some reason, CBD has not seen similar effects. In fact, the industry has grown overall. How and why is this possible? Let's explore!
How CBD has been affected by the pandemic
Amazingly, CBD has not seen a largely negative effect from the Coronavirus. It is true that smaller retailers have had to shut their doors, but those with a recognized brand, a strong e-commerce strategy and good advertising plans have done well.
The way customers purchase their CBD did change a lot in 2020, with 61% of purchases moving online throughout the year. But the frequency and amount of purchases increased as well, with daily users increasing their spending by 13%. Even the amount of daily users increased by 6%. In addition, 39% of users say they use CBD more frequently as a direct impact of the virus and its effects on their lives.
Why CBD usage has grown
In a time where uncertainty is rampant and connection with others is extremely limited, it's no wonder that CBD use is growing in popularity. As long as you aren't currently battling the virus, CBD is the perfect supplement to treat its effects. CBD has been shown to reduce stress and anxiety, which all of us feel as a result of this tumultuous year. It helps alleviate aches, pains and tension in your muscles. Best of all, CBD provides all these benefits without any side effects. Even if a CBD product has trace amounts of THC, you will still not get high off of it, so you can safely use CBD throughout the day and night. CBD usage is a no brainer.
What CBD should you choose?
Here is a breakdown of Wanae's top-selling CBD products, including their wellness benefits:
Wanae Calm: If the strain and stress of this past year have gotten to you, Wanae Calm may be exactly what you need. This CBD product is great to take when you need to relax. It can help promote restful and rejuvenating sleep. Take Wanae Calm and find your zen, whether that's in a hot bath or next to the fireplace with a good book.
Wanae Energy: If this year has left you drained or exhausted, consider Wanae Energy. This CBD product incorporates helpful supplements such as ginseng, natural caffeine and amino acids that give you the pep you need to get through the day.
Wanae Spectrum: If you're looking for a well rounded CBD product that will give you the all-natural plant-based benefits of hemp, consider Wanae Spectrum. With added vitamins and minerals, Wanae Spectrum will help keep you healthy through not only the winter but also the pandemic.
Wanae Pure: For those seeking pure and simple CBD with nothing added, look no further than Wanae Pure. The only ingredients are the natural extracts of the hemp plant and a little bit of natural mint flavoring to help the medicine go down. As a highly potent tincture, you can bet this will be the best bang for your buck in the CBD industry.
Check out our full product selection by visiting our website here: https://jeramievaine.mywanae.com/