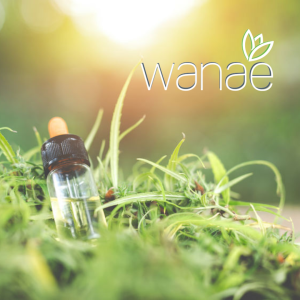 Hands down, Wanae is the absolute best CBD product on the market. Period. We say it all the time, but sometimes it just hits home better with a proper explanation, so today, we will provide that.
We are sure you have all sorts of questions about our claim. Why is it the best? What makes it the best? How come other companies don't do it like Wanae? Well, let's dive right in!
The Why
Wanae's line of CBD products is simply the best on the market because, from start to finish, or from farm to shelf as we like to say, Wanae has total control over our own products. We own the farms our hemp is grown on. We cultivate and monitor the growth of the plants on our own. We harvest our own crop using our own equipment and methods. We even own the labs where we formulate our products. Our control over our products goes so far that you can use any basic QR Code reader to scan each and every single product we sell and find out exactly where it's been and what is in it. In short, this means we can absolutely ensure that our customers receive the absolute best product we are capable of making. And we are pretty dang capable, guys!
The What
"Yeah, so what?" we often hear. Well, here's what! Did you know up to 70% of our competitors peddle half-wit products that contain little to no CBD in them? That's almost ¾ of ALL CBD products out there that are misrepresenting themselves. That is why we work extra hard and go to extreme lengths to offer supreme CBD products to our customers. We are so obsessed with the perfect product that we insist on absolute control over our CBD – except in the exact one place you DO NOT want a manufacturer to have control, the testing process. We very happily have every one of our products tested by a third party to ensure there is nothing we have missed and no funny business going on. By relinquishing control at this particular stage in the process, we are able to commit even more confidently that our product is the best on the market! This process is simply how things should work. Where we really go above and beyond is on our farms, which we mentioned before. We own our hemp farms, and they are the biggest, highest yielding hemp farms in all of North America. This means we can produce our own seeds from plants we know and trust to make a good product, therefore sending high quality genetics on down the line and weeding out the undesirable genetics. We can also grow a large enough crop that we can easily create all of our CBD products using premium biomass (aka leaves and stems) instead of using less desirable seed press (oil derived from hemp seeds). This means our product is not weak and diluted. It consists of a robust mix of cannabinoids. All of this is done safely at our facilities instead of through sketchy, so-called hemp growers.
The How
So, how come other companies don't do it like Wanae does? Simply put, money. As we said before, 70% of CBD manufacturers are producing weak, seed oil based products that they test themselves, if tested at all. Sadly, this is easy to do considering that CBD is a relatively new market, which is fairly unregulated. Even worse, with the surge of popularity of CBD products, it is also very lucrative. But the Wanae difference is that we're not in it for the money. We are in it to spread a healthy lifestyle. We do it right because that is a huge part of it for us. It's a value. It's the Wanae way.