Are you familiar with the Entourage Effect? It's the idea that hundreds of therapeutic compounds in CBD oil, such as cannabinoids and terpenes, work synergistically,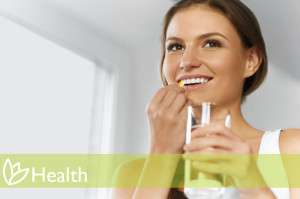 enhancing and amplifying the therapeutic benefits of individual compounds. It's actually more than just an idea — the phenomenon has been supported by research, including a groundbreaking 2015 study in the Pharmacology & Pharmacy journal. At Wanae, our Spectrum 15 and Spectrum 30 CBD capsules are packed with cannabinoids, terpenes, essential vitamins, minerals and omega fatty acids. That's a whole lot of goodness!
First introduced by world renowned biochemist Dr. Raphael Mechoulam in the late 1990s, the Entourage Effect recognizes that all of the beneficial chemical compounds in full plant CBD—derived from stalks, leaves and flowers — each have some incredible benefits on their own. Yet they offer a host of added benefits when formulated and consumed together. You'll find full plant products also referred to as 'full spectrum,' 'whole plant' or 'broad spectrum'. There's also pure CBD isolate, which contains only CBD without any added compounds, which some people prefer. At Wanae, we believe in choice. That's why we offer full-plant CBD options, along with CBD isolate or 'pure' CBD along with other proprietary blends.
What about THC, the compound that causes marijuana users to get 'high'? Our full plant CBD products made from the hemp plant contain a very low concentration of THC — less than 0.3%. (Marijuana has a whole lot more THC — concentrations between 15% to 40%.) Our CBD isolate products contain 0% THC.
Check out our product line at this link. Questions? At Wanae, we believe educated consumers can make the best health and wellness choices. We're here to answer them!