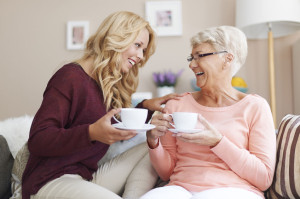 Talking to your family about CBD can be difficult. There are still many negative opinions about CBD, particularly among older generations.
Because CBD is derived from the same plant as Marijuana, many people believe that CBD is also a harmful substance. If you are interested in introducing your family members to CBD, consider these talking points when speaking with them.
Hemp vs marijuana
The misconception that CBD will get you high is one of the biggest things working against this wonderful plant product. Many people are unaware that CBD does not carry the same amount of THC as the marijuana plant. Both THC and CBD –– which stands for cannabidiol –– are cannabinoids found in the cannabis plant. The main difference is that CBD doesn't have the psychoactive compounds that get you high. There are trace amounts of THC in CBD but it's mandated that if CBD is to be pure, it can only have 0.3% THC or less. Any CBD with more THC is designed to be a mixture of both cannabinoids.
Why it may help them
Share with your family the many health benefits of CBD and make it personal by tying it into their own lives. If they suffer from arthritis or other chronic pain, let them know of the alleviating tendencies of CBD. If sleeplessness or anxiety is a problem for a family member, relay to them the ability of CBD to lower blood pressure, and therefore anxiety. CBD can also encourage sound sleep. By making the many uses of CBD personal, your family members are able to see for themselves how this product may be of benefit for their own health and wellness.
Different products
Introduce your family to the wide range of CBD products that can help target particular health issues they are facing. There are products designed to help energize you, to help you fall asleep, to help loosen up aching muscles and joints, and more. Some CBD products are even fortified with other wonderful herbs, minerals and hemp compounds that promote holistic health. There are even pure CBD isolate extracts that you can offer to the puritan family member who is very conscious of what they are putting into their body. No matter how different the members of your family are, there is a CBD product that will meet their needs.
Be sure that you are patient and understanding when speaking about CBD with your family. Respect their thoughts and opinions and share facts and knowledge with them. An open and empathic conversation about CBD will be a success even if you're simply laying the groundwork for later on.