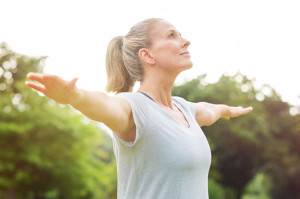 As Baby Boomers exit middle age and begin to enter their golden years, many are trying CBD. In a recent survey commissioned by Consumer Reports magazine, 15 percent of people ages 60 and older said they have tried CBD oil. And most of those who tried CBD reported that it was effective. In another survey, 78 percent of seniors say they are satisfied with their use of CBD.
Surveys show both CBD oil capsules and tinctures are popular with those ages 65+. Seniors are trying CBD oil because it is isn't addictive or habit-forming and often, a friend or loved one has recommended it to them after using it themselves. When combined with a healthy lifestyle that includes yoga, Tai Chi, meditation, cycling, swimming, walking and other activities, CBD is helping seniors live their best life.
Are you familiar with our product line? Take a look:
Spectrum: Available in either 15mg or 30mg, Spectrum is great for daily use. It's packed with cannabinoids, terpenes, essential vitamins, minerals and omega fatty acids.
Pure: Wane Pure is a simple, clean, and powerful CBD, extracted & formulated with our Farm-to-Shelf Hemp and containing among the highest mg's of CBD without THC. Wanae Pure is a highly potent tincture and is specially infused with a refreshing mint taste.
Calm: Wanae Calm is designed to feed your endocannabinoid system, helping to reduce your emotional stress, anxiety levels, tension and also help you relax.
Super AI: Wanae Super AI helps with bone and joint repair. This amazing product is formulated to boost or replace your daily supplements. Filled with rich antioxidants, Wanae AI can help reduce inflammation and lower free radicals.
Energy: Need a natural pick-me-up? Wanae Energy is your healthy choice to stimulate mental awareness and reduce brain fog. It contains ginseng, natural caffeine, and amino acids.
Pet: Many seniors have animal companions. Wanae PET helps your animals with the benefits of CBD. Our animals suffer from anxiety, joint discomfort, pain, and many other disorders, just like we do. And just like us, they can benefit from a better quality of life. Wanae PET line has the same Farm-to-Shelf process as the rest of our supplements with 0% THC. PET can be used for dogs, cats, and animals of all sizes.
The Wanae difference
Let's face it. Many companies selling CBD oil products on the market today are questionable. Their formulations often contain impurities and suffer from poor cultivation and extraction techniques. In many cases, you don't know how much CBD you're actually getting! And you don't know where it came from. At Wanae, product quality and labeling accuracy is our passion.
We manage the process of producing our incredible product line from farm to shelf. Rigorous lab testing ensures the highest quality products, and each bottle of Wanae CBD features a scannable QR code, which contains vital information about the product. It's our way of fulfilling our promise to deliver the highest quality CBD oil products on the market today.