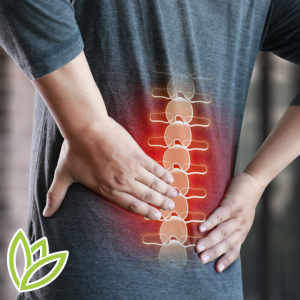 It is now widely known that cannabidiol, a cannabinoid found in the hemp plant that is also known as CBD, has a high potential for medical uses. Unfortunately, only recently has CBD been studied by scientists on a regular basis. This is because our nation has only recently ended a prohibition against the hemp plant dating back to the twentieth century. Even in that short amount of time, CBD has proven to be an effective mitigator against pain. Specifically, chronic pain was determined to be best affected by CBD, according to a study explained in an article published in the Neuropharmacology section of the journal Frontiers in Pharmacology. Let's explore further to break down these findings.
What is chronic pain?
Chronic pain is defined as pain that is ongoing and usually lasts for longer than six months. Even after an injury or illness has healed or passed, chronic pain may stay with the patient long after recovery. This sort of pain is often tied to the nervous system and is considered a neuropathic pain. Chronic pain may be caused by daily habits as simple as having bad posture or once in a lifetime events like a traumatic injury. With that as a consideration, it is no wonder the Center for Disease Control estimated that 20% of U.S. adults experienced chronic pain in 2016.
How can CBD help?
Some studies have shown CBD to have an analgesic effect, meaning it can relieve pain. It does this by reducing the amount of neurotransmitters that are released from nerve endings. If you remember your high school biology classes, these neurotransmitters are what sends signals from our nerves, where pain occurs, to our brain, where pain is registered and reacted to. By reducing the amount of neurotransmitters, you are reducing the amount of pain and the intensity of the pain. CBD has also shown to reduce neural inflammation, which is inflammation to the nervous system's immune system, as well as activate the descending inhibitory pain pathways, meaning CBD has the capability to fight chronic pain in the same fashion as opioid medications. Unlike opioids, however, CBD is non-habit forming. Imagine a world where many chronic pain patients never had to be introduced to opioids to manage their pain.
Because of the bad press CBD once unfairly received, much more testing is needed due to the time we have lost. But with such good results in preliminary studies, CBD may be the supplement we are seeking when it comes to living a healthier and more well balanced life.