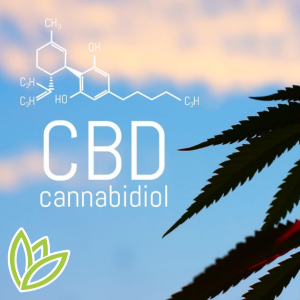 The human body is an incredible and complex machine. Luckily for us, it does a lot of the hard work of maintaining itself without us even noticing. It does so through the process of homeostasis. Homeo– what? you may ask. Or maybe you have a faint memory of the term from a science course long ago.
This strange word is responsible for the body regulating its internal environment and maintaining a relatively stable state of being despite the effect of external forces. For example, if you are hot, the body will automatically start sweating in order to maintain a proper body temperature and stop it from rising to dangerous levels. Sweating isn't an action we consciously have to remember to do. Thank goodness, right? Life is already busy enough!
But what is the science behind homeostasis? How do different parts of the body communicate with one another to keep the whole system in check? That is the job of the endocannabinoid system. This molecular system consisting of receptors and metabolic enzymes is responsible for regulating and balancing many aspects of the human body, including the immune response, memory, appetite, metabolism and communication between cells.
As with many things needed by the body, it is possible that your system can get out of whack. What you may perceive as typical tiredness and stress may be a result of an endocannabinoid deficiency within your body. Extended periods of heightened stress levels can result in the overproduction of some endocannabinoids and the underproduction of others. Not surprisingly, this can create a problematic imbalance. Similarly, this goes on to affect your sleep patterns, which also rely on a precarious balance of certain endocannabinoids to remain in tip top shape.
If you suspect that you are suffering from endocannabinoid deficiency, here are several things you can try in an effort to fix the imbalance:
Eat Well – Trans-fats are a pro-inflammatory food, which has a negative impact on the endocannabinoid system. They actually make it work harder because the endocannabinoid system often regulates inflammation in the body. On the other hand, omega-3 fatty acids assist in the formation of CB1 receptors, meaning the endocannabinoids your body makes are more likely to be picked up and put to use.
Reduce Stress – As mentioned above, stress has a negative effect on the creation of endocannabinoids, as well as their receptors.
Exercise More – It is well known that exercise helps relieve stress. It also helps produce anandamide, an endogenous cannabinoid that promotes happiness and is associated with the '"runner's high."
Take CBD Supplements – While cannabinoids are found and created naturally in the body, there are times when it may just need a little boost to produce enough. Taking a CBD supplement can have many positive effects on the body, and helping out the endocannabinoid system during a time of need is one of them. Wanae offers many options of CBD supplements for you to choose from, ranging from calming supplements to energizing supplements, so you can boost that system at the same time you target other health goals in your life!