Hemp seems to be a multi use, all-purpose product that can be applied to any number of scenarios to improve certain health conditions. It's also been known to be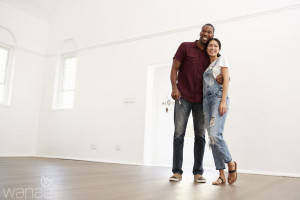 used as paper products, clothing material and more. If you're a history buff, you may know that one of the most important documents to America —the Declaration of Independence — was originally drafted on hemp paper.
Hemp was a major cash crop many, many years ago, and continues to be a superior product to numerous materials present-day. But, did you know that hemp can actually be used as building material?
That gives a whole new meaning to the phrase 'hemp house'.
As we start moving toward more a more sustainable, non-toxic lifestyle, alternatives have been sought after, and although the utilization of hemp in building materials is really not too new, it's only started to pick up steam among the masses. Hemp can replace the materials that have traditionally been used in construction. Those materials are synthetic and petroleum based, so introducing hemp in their place makes for a final project that's better for you and the environment.
The hemp plant provides much when it comes to building construction. The inner core, the outer skin and the actual hemp seed oil can also be used as construction material with great success. Here's how it's done.
Hemp improves insulation. The inner core of the hemp plant is combined with lime and water to make hempcrete. Hempcrete is used as insulation that is more natural and airtight, yet breathable and free from toxins. The outer skin of the hemp plant is very fibrous and can also be used as insulation as well, replacing the fiberglass traditionally used.
Hemp improves the final look of projects. Hemp seed oil itself is also useful for home projects; it can be used as a wood finish or stain. Hemp oil from seeds has shown to be a great alternative to synthetic and petroleum based polymer coatings. It's durable and outperforms other, more commercial products in many tests when it comes to its resistance to weathering.
If you're looking to build your dream home, hemp products may be for you! Its sustainability makes it hyper appealing to builders, architects and material suppliers. Ask how you can incorporate cannabis in your home projects.