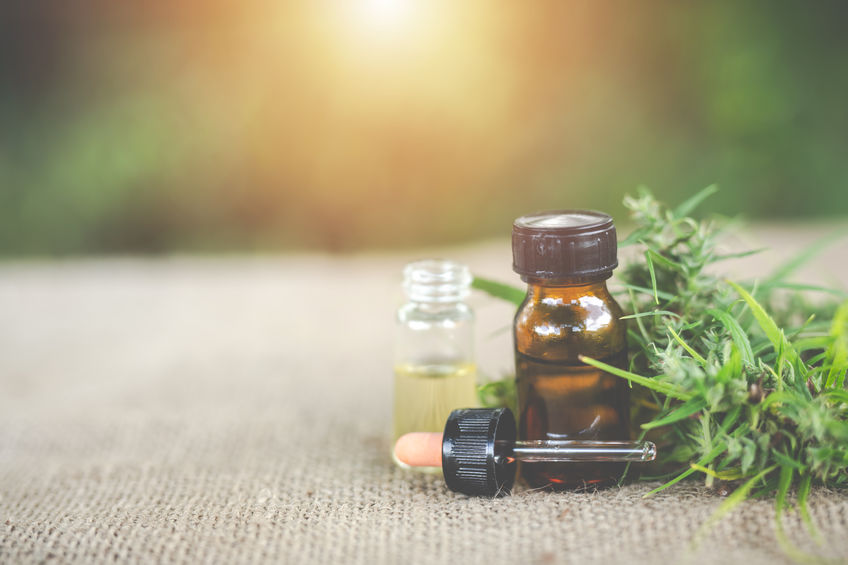 Do you think that CBD oil extracted from the hemp plant and marijuana are exactly the same? Have you heard that you can "get high" with CBD oil? Or that CBD is only safe for adults?
These are just three common myths and misconceptions about CBD oil that is derived from hemp. Let's look at the main ways that hemp is different from marijuana, even if they are members of the same plant family.
Hemp has a variety of uses. Hemp has been used for hundreds of years and for a number of different products including clothing, paper, and ropes. In fact, according to Chinese legend, the hemp paper-making process was discovered by Ts'ai Lun in 104 AD. Today, we continue to discover more uses for hemp. Currently, scientists are beginning to study hemp's renewable biofuel capabilities, and some farmers use it to feed their livestock. Marijuana, on the other hand doesn't have the same wide range of uses. In reality, hemp was a common ingredient used in many products until around 1937. At that time, it was made illegal along with it's cheeky cousin marijuana. That was until the 2018 Farm Bill. Since then, hemp and the multitude of products that can be created with it — such as CBD oil —have increased in popularity.
Hemp has no psychoactive effects. The two most dominant cannabinoids found in Cannabis plants are Tetrahydrocannabinol (THC) and Cannabidiol (CBD). CBD has been shown in multiple studies to be devoid of psychoactive responses. In short: It cannot get you 'high'. THC, on the other hand, is known for its psychoactive effects. THC is responsible not only for the effects that we associate with getting "high," but also common side-effects such as paranoia, hunger or laughter. This is a major distinguishing factor between marijuana and hemp. While marijuana is rich in THC, hemp contains very little THC — typically 0.3% or less. (We have CBD oil supplements with 0% THC.) Using CBD oil supplements allows the beneficial properties of cannabinoids to enter your bloodstream to promote healing and overall well-being — without the negative side effects of high levels of THC.
Hemp and marijuana plants have different anatomies. Many people believe that the distinction between marijuana and hemp is as simple as male vs. female plant. The truth is, the differences are a bit more complex. While both are part of the Cannabis sativa family and anatomically, hemp and marijuana appear similar to the untrained eye, there are some clear differences. At a basic level, marijuana has broad leaves, is short and stocky in appearance and has dense buds. In contrast, hemp leaves are skinnier and the plant grows taller. Side by side, these differences become more evident, but it is certainly possible to mistake one plant for the other. And, of course, as previously discussed, the anatomical differences go beyond just the observable physical makeup of the two plants. Each has a unique composition, making each truly distinct from the other. Thus, one of the big lessons of the day is that hemp and marijuana are NOT the same plant.
It is easy to get confused by the controversy and misconceptions surrounding hemp and CBD oil. As a society, we've operated under the perception that anything from within the Cannabis family is 'bad' and falls under the same effects and risks as marijuana. But the more we study and learn about hemp and CBD, the more we understand the distinct differences between marijuana and hemp and realize the benefits that CBD oil derived from hemp has to offer.
Since the 2018 Farm Bill, research studies into the potential benefits of CBD oil have exploded in number. While most researchers and scientists will agree that more studies are needed, the current studies are showing potential benefits to mental health, joint health and even benefits to pets.
Here at Wanae, our farm-to-shelf process ensures the highest quality CBD oil products. Our commitment begins with our rich heritage in hemp cultivation. Operating the largest and most productive industrial hemp farm in the world, our company and its horticulture teams are highly experienced in every faucet of hemp production.