The use of cannabidiol, aka CBD, is on the rise as our nation makes ever-evolving decisions about where cannabis stands within our culture. Formulating a stance within your family is important, as is sharing information and education with one another. Here we will review some facts about CBD and CBD usage that may help you and your family in establishing safe practices regarding CBD.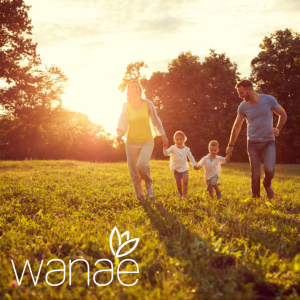 CBD stands for cannabidiol
Cannabidiol is one of over 100 cannabinoids that are found in all cannabis plants. CBD and THC are the two most common cannabinoids in cannabis plants, but there are trace amounts of so many different cannabinoids that science speculates there may be up to 113.
Cannabis, hemp and marijuana
Cannabis is a genus of plants that both hemp and marijuana fall under. Technically speaking, hemp and marijuana are the same plant, but American culture colloquially refers to cannabis plant varieties that do not contain THC as hemp. Cannabis plant varieties that do contain THC are known as marijuana.
CBD vs. THC
THC is the cannabinoid that is responsible for creating the psychoactive effects associated with marijuana usage. CBD, on the other hand, does not incite any psychoactive effects upon ingestion on its own. Some CBD manufacturers produce products with trace amounts of THC included because of the bolstering effect cannabinoids have when used in concert. Still, these products do not contain enough THC to ever make a person feel 'high.'
CBD and its medical uses
CBD has been touted as both a harmful drug and a cure all. In reality, it is neither. It is true that one cannot get 'high' off of CBD, and it is also true that many users seek out CBD for the medical benefits, which range from reduced anxiety and depression to healthier sleep patterns to ache, pain and swelling alleviation.
CBD is legal
CBD is federally legalized across the United States so long as it contains less than 0.3% THC. Because cannabinoids work very well alongside each other, many manufacturers do make CBD products with 0.3% or more THC. The legality of these products vary by state.
As you can see, there are many facets to the world of CBD, and it can take quite some time to familiarize yourself with this product. Over all, it is coming into the forefront of health and wellness minded individuals as a more natural alternative to some of the simple ailments of life. Discussing with your family about the use of CBD for its many possible benefits in your lives is a great way to open up the opportunity for communication about this supplement.