At Wanae, we recognize that our influencers are vitally important to spreading the word about our incredible product line. We're dedicated to providing our influencers with the best in digital tools to help them build their business. Here's a closer look at some of the ways we help our influencers start and build their businesses:
My Wanae Hub
Powerful tools to grow your Wanae business can be found within each influencer's personalized web/mobile hub.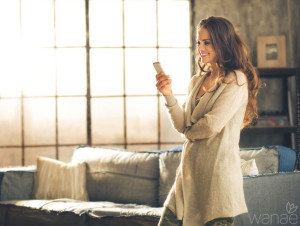 Designed to work seamlessly across mobile devices, tablets and desktop computers, the My Wanae Hub is your one-stop shop for educating consumers, selling your CBD products on a larger scale and recruiting a network of influencers of your own.
Here's how it works: when you become a Wanae influencer, you'll receive a unique URL that launches your hub. Click on it and, voilà, you've got a turnkey Wanae homepage ready for you to start selling and recruiting. On this page, you'll find an instructional video that can help you introduce prospective customers and influencers to the Wanae culture, brand and selling opportunities. Within the hub, there are customized social media tools where you can take full control of your Facebook business page, check email and share blogs written by a team of professional writers.
The Wanae App
Designed to work on mobile devices (including tablets), the Wanae App helps you manage your business contacts. Here, you can find and track sales leads.
Found within the app, the Wanae Store is where you can purchase promotional items, monitor your sales and generate ideas to help you promote your business to a whole new audience. The Earn section is where you can really dig in an expand your business. With this button, you can easily recruit new influencers and sign them up under your unique ID. This way, all signups are funneled through your account, ensuring you get the proper credit – and compensation – for all their activity. You can see all this activity in detail under the "Back Office" section of the app.
Moving through the app, you'll also come across the "Shop" button. As you might guess, this is an important feature because it's where your customers can buy products, sign up for auto shipments and generally find detailed information about Wanae's wide array of CBD oil products. As with the signups, all purchases made here are securely tracked and connected with your Wanae influencer ID so you can see sales and commissions any time of day.
You'll also come across a blog section on the app. It's no secret that customers new to the CBD world have lots of questions – questions about quality, safety, production methods, reliability and more – and this section is designed to help you answer those questions through engaging, entertaining and educational content.
Also within the app is the "Join My Email List" section where you can track and manage email addressed of prospective customers and influencers in your network. Once an email is in the system, a greeting is automatically sent out connecting them to you and welcoming them into the Wanae fold.
Pulling it all together
Once you're logged into the Wanae app or My Wanae Hub, you'll be able to view sales, track commissions and generate reports that show your progress as a Wanae influencer.